Well I started today out, other than very cold, putting together cage #1 which I had picked up at the Mount Sterling Tractor Supply. I had gotten cages from there two years ago, and they were good quality cages, these new ones are no where near the quality that the old ones were.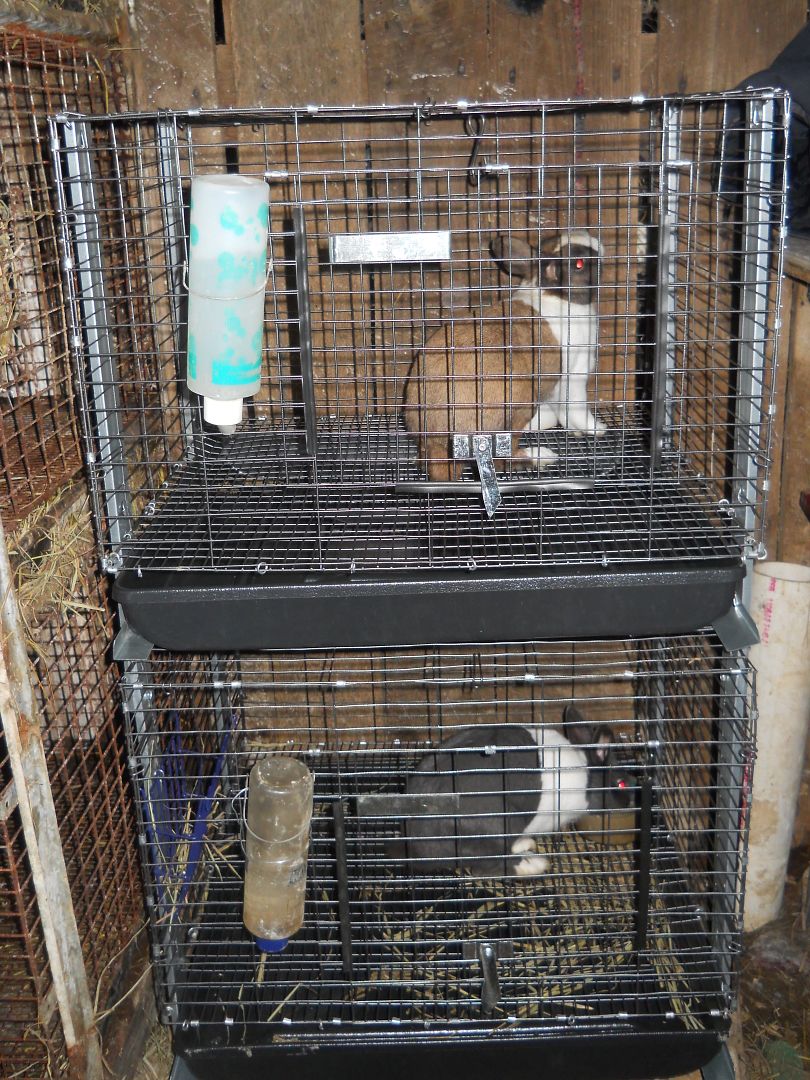 Leonardo got the bottom cage, Colby got the second one, which dad had brought home from Winchester(I know the TSC's only keep one of the kits in store). Hopefully tomorrow when Aunt Lisa comes by to drop Bitsey off to be bred and picks me up to go with her to Southern States in Morehead, we're going to stop at the TSC in Morehead and get the 3rd(and last) for this set of stacking cages.
While we are at Southern States I'm going to ask them if they still carry cages as well, they carry the same type of cages, size ranges and everything, but the brand is different so I can get a quick run down for when I finish replacing cages. I am not happy with the quality of the cages this time around, not at all.
And of coarse since I had my new Tattoo pen ordered and while it was still at my aunts(Forgot to change my shipping address for PayPal) I re-arranged cages and found the first tattoo pen had been dragged under the cages. Murphy is alive and well, but at least I have a person that wants the other tattoo pen, I really like the new one.
I used the new tattoo pen today and tattooed 10 rabbits for their first ever tattoo and 3 had to have re-do's over their clamp tattoo's.
Penelope's was a redo, her clamp didn't stick at all, Legacy's was too spotty so her's was redone, and Bethany's was also spotty. Penelope's was the last one done and I think it's easy to tell that her's was nicely done.